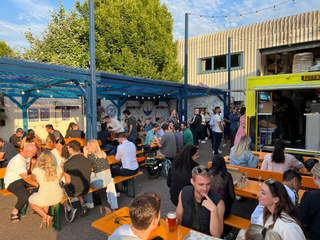 Wimbledon Tap Presents
OPEN FRIDAY & SATURDAYS
Fresh cask and draught beers, spirits, wine. Rugby World Cup on big screen TV.
Events
Upcoming events at The Tap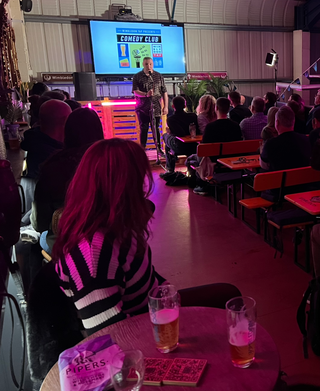 Visit us at
The Tap
Welcome to the Wimbledon Taproom, here within Wimbledon Brewery, bringing you the best beers, wine, cocktails and food SW19 has to offer.
Tucked away in the middle of College Fields industrial estate, we are a little party paradise, just a 5 minute walk from Colliers Wood station.
Private Hire
If you would like to hire our Taproom space, inside or out, for your private event, please follow the link below and fill out the form.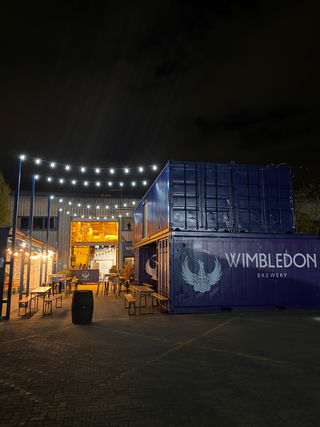 Shop & Tap
The shop is open Monday to Thursday 11:00 till 17:30, Fridays and Saturdays 11:00 till late.
Come grab your minikegs, gin refills, a cheeky pint…
The Taproom is open on Fridays from 17:00 till late and Saturdays between 11:00 and 23:00. 1st May – 1st September.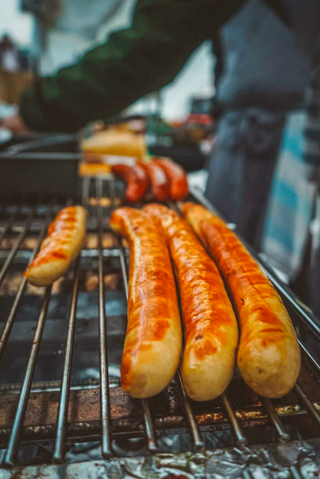 Local Food
Current vendor

The Wimbledon Tap also have local food vendors alternating
all the time. We love keeping things local at the Tap. Presently
we have Brathaus London feeding us their incredible
German-style food from Merton Abbey Mills. 
Tell us about yourselves?
Our vision at Brat Haüs is to bring you an authentic taste
of Germany
WHICH ITEM FROM YOUR CURRENT MENU IS YOUR FAVOURITE?
Berliner CurryWurst with Haüs frites